AdWords PPC Response Rates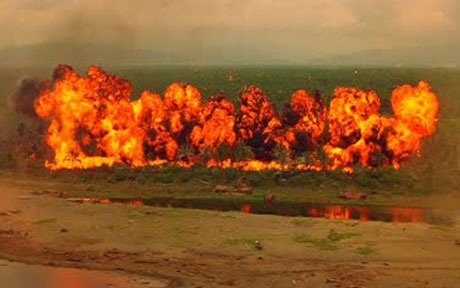 One of the biggest problems facing advertisers is that of PPC Response rates. How do you know if your AdWords click-through (CTR) is performing or underperforming? After all, you're sitting there as probably the only person in the company who even understands AdWords. It's a lonely place, not as lonely as starting business in this climate, but as a loyal follower, we're here to shed some light and help you.
Typically Google see a PPC response in a click-through rate (CTR) of 1.5% as reasonable performance. However, in our experience of working with over 600 clients last year it's too low. Any PPC response rate below 1.5% is a sure sign of problems in your account, even with a position near the bottom of the page. It's a classic indicator that you are attracting the poor traffic and require a well thought-out filtering strategy.
At the other end of the spectrum, I hear clients telling me that they've been told that they should be achieving a 10% CTR overall. It's unlikely that many can achieve such figures for the overall account. If you've been achieving 1% to even 2% response rates then it is possible to achieve an overall 7% but it's going require guidance from an experienced AdWords Professional with considerable marketing experience. As a tip, I'd avoid technical background types as they lack marketing creativity. They tend to get bogged down in technical details and can't see the bigger picture.
Advert position does play a critical role in the CTR. The higher your advert is up the page, the better the CTR, as a rule of thumb. CTR has to be considered in relation to the market you're operating in. Horse bridles tend to attract clicks from keen teenage riders and dreamers at an incredible rate of 40% to 60%. It's similar for very niche markets such as ball bearings. No one goes looking for 618052Z unless they have a need to buy such a deep groove bearing, and as a result the CTRs are all past 10% and the conversion rates are over 20%.
In summary, a PPC response rate below 1.5% CTR does sound alarm bells. However, establishing what should be your response rate is considerably more difficult – warning signs would a mixed bag of response rates at campaign level. Of course, your own brand should always have a very high CTR. There are many out there who would have you believe their view of ppc response rates are correct and will try to convince you anything below 10% is poor performance. Stay away from these ppc response charlatans and snake oil types, they give the industry a poor name.
I'd take advice on CTR from a trusted source. I appreciate that's easier said than done. AdWords agencies will paint the situation black and if engaged to help rarely deliver the results expected. Your trusted SEO companies very often lack the knowledge and experience, but won't admit it to you. More SEO is often the solution, but if you need sales now, even today, SEO is not the rescue you seek.
Of course I am going to recommend AdWords mentoring. We are the founders of AdWords Mentoring in the UK and the market leader. I believe the combination of an AdWords Mentor and your business experience will deliver great results. Nothing beats one-on-one mentoring. I feel like the Robert Duvall character from Apocalypse Now when he utters the line "I love the smell of napalm in the morning….smelled like victory'. I get that excited about AdWords and helping small businesses beat the system.
But should you seek to travel further down the narrow road, my advice is always to find a company who are an AdWords Certified Partner (Check for the AdWords logo and click it to confirm the details) company with several AdWords professionals so you'll have a depth experience to call on. Look for genuine testimonials and referral sites, and be alert. Look for an agency or company that's been in business for a while – there's no point in paying a Network Engineer to retain AdWords at your expense!